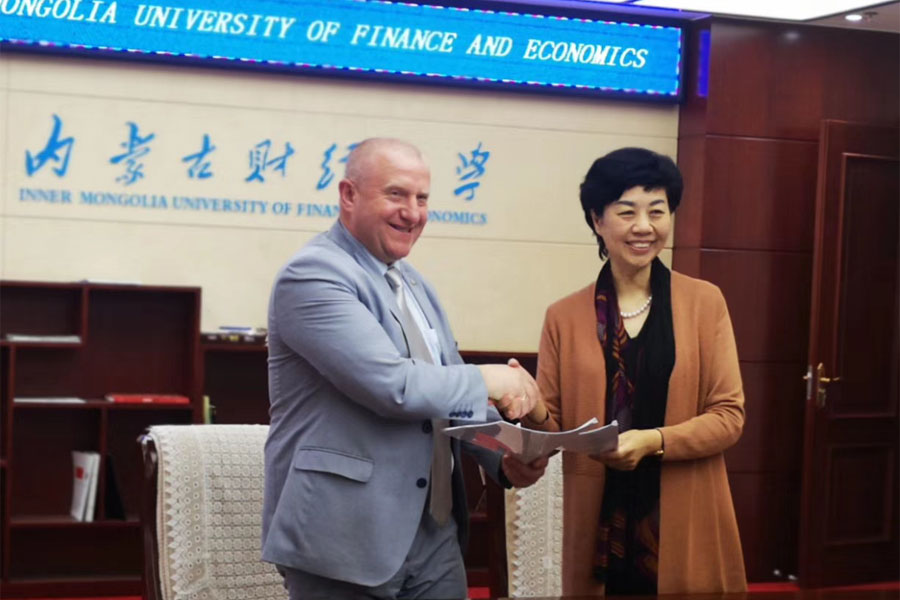 In accordance with the development strategy of Mogilev State A. Kuleshov University and the work plan for diversifying exports of educational services, Vice-Rector for Academic Affairs Oleg Dyachenko and Head of the International Relations Department Sergey Machekin made a business visit to the autonomous region of Inner Mongolia from May 21 to 29 ( People's Republic of China).
The representatives of our university were invited by the partner company to take part in vocational guidance activities in educational institutions located in the city of Huh-Hoto and providing students with secondary specialized and higher education. In particular, business meetings were held at Tuoketuo Senior Vocational School, Inner Mongolia; Inner Mongolia Business & Trade Vocational College; Inner Mongolia Normal University; Inner Mongolia Agricultural University; Inner Mongolia University of Finance and Economics.
The most productive negotiations were held on strategic partnership with the leadership of the last two universities. The issues of opening joint educational programs, organizing internships for teachers, summer schools, training in magistracy, etc. were discussed substantively. The parties identified mutually beneficial areas for further cooperation and agreed to develop joint educational and research projects. The members of the Belarusian delegation studied carefully the material base of institutions of secondary special and higher education, met with students interested in further training abroad, and also interactively presented the educational programs of A.Kuleshov MSU and the conditions for their development, focusing on advantages of higher education and residence in the Mogilev region.
According to the results of the work, 3 agreements on cooperation in the field of education, science and culture were signed.
The work was carried out within the framework of the Year of Education of Belarus in China, and thanks to the resource support of the partner company.