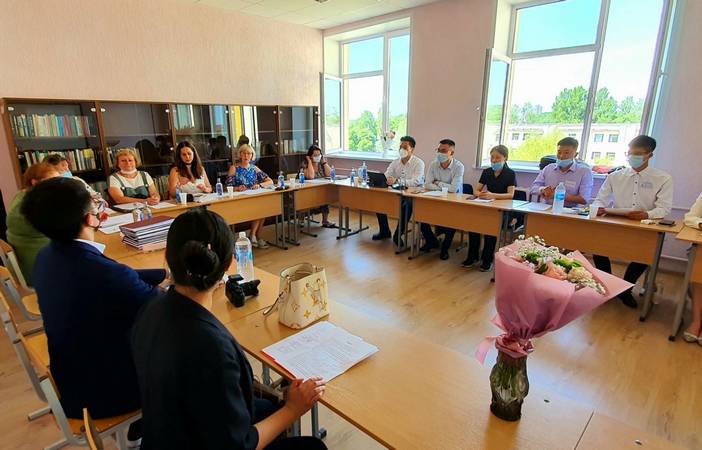 Master students, citizens of the People's Republic of China, who studied in English in specialties 1-08 80 02 "Theory and Methods of Education and Upbringing (by fields and levels of education)", 1-21 80 02 "Theoretical and Applied Linguistics" (Language Theory), 1-23 80 03 "Psychology" and 1-24 80 01 "Jurisprudence" graduated from Mogilev State A. Kuleshov University.
All graduates passed successfully exams and credits in the disciplines of the candidate minimum, within the framework of the final certification, master's theses were defended in topical areas in the field of modern psychological and pedagogical research, philology and jurisprudence. In the process of preparing and defending master's theses, students demonstrated a high level of not only theoretical knowledge, but also a good degree of proficiency in professional competencies in the field of research activities.
The ceremonial presentation of diplomas to graduates of the English-speaking magistracy took place on June 28, 2021. Dmitry Sergeevich Lavrinovich, First Vice-Rector of Mogilev State A. Kuleshov University, Doctor of Historical Sciences, Professor noted the high level of preparation by graduates of master's theses and wished them further professional and career growth, thanked the university teachers for their work on the programs of the English-speaking magistracy, noted their high professionalism.
The administration and the teaching staff of Mogilev State A. Kuleshov University wish the graduates success in the professional field and achievement of their goals in life!